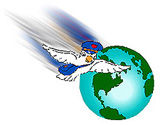 USPS certified Florida Mail Receiving and Forwarding. Full-time private mail and drop box service with residential street address in Florida. USPS mail, Fedex, UPS or DHL packages are received and forwarded to you anywhere.
Menu

Item Details
Related Items
Pay your annual dues for our address service here. Just click buy.
$199.00
Add this to your cart and we will credit your refundable postage deposit account with $50.00.
$50.00
You forward your mail from home to us, we remail the mail to you. Wherever you are; on vacation, road trip or holiday. Up to three (3) months.
$99.00

SERVICES OFFERED
Featured Items